Diego Ayala - Composer/Performer
Ever since I can remember I have either tap my foot, or tap a desk with pencil, pen, or hum, or whistle, and have even attempted singing.  Usually, if I start whistling while the song plays, I am hooked, and can then sit down with my guitar and whistle to the parts/instruments that interest me the most (in the song) -  and in more than one occasion to the point of annoying some folks…  One day started putting chord progressions together, which led to my own style of music –
My first 19 years were spent in Venezuela, so was surrounded by Venezuelan music, and assortments of styles and instruments.  Growing up in a family of 10 brothers and sisters (Diego being # 7) also gave me quite a repertoire of music from my older siblings, from Venezuelan/latino-american pop/rock, folk, to worldwide music from USA, Europe, and Africa, with each of us having our own likes.  Then add my Mom and my Dad, and that added classical, opera, and the music they grew up with.  Mom played piano and sang, and my Dad was always whistling when working at the farm, or cooking at home.  I can still picture my Dad grilling on Sundays, listening to opera and whistling to different parts, or at the farm while working on equipment, etc.  When I migrated north, to the USA, well this added more music, and many musicians that I have had the pleasure to make music with and learned from.

Diego, Caracas Venezuela, 1973
The 1st string instrument I learned to play was a Spanish Laud (12 string), around the age of 12 or 13. I suppose this (maybe) why I prefer to play a 12 string guitar over all others. One of my brothers and I wanted to play with the school's string instrument band, and we only had one guitar at home, and well  the school let me used their Laud.  It did not take me very long to figure out  that I could use it as a guitar , but one would play it with a big triangular pick (like what Carlos Santana likes to use… ), but the neck was wider by a bunch – massive neck.  I got my 1st guitar when I was 16 years old, and it was a Spanish Tatay classical guitar.
While attending college in the Midwest USA (mid 70's), I met a student from Australia during the Summer 1977, as she was with a group of exchange students for a week.  I was staying at one of the dorms in college during this summer and worked in the school's cafeteria (and painted dorm rooms), she was staying in the same dorm, and one day she heard me playing while sitting outside the entrance to the dorm and she asked me if I knew where she could play piano. And we decided to do some tunes together in the student union, but more importantly she told me I should get a 12 string guitar and that I should listen to Leo Kottke, as apparently some of my songs reminded her of Kottke's style…??. And Kottke's music made it all the way to Australia.  Well, at the time I could not do 5% of Kottke's amazing sound, so not sure what she used as a scale… And, I am @ maybe @ 15-16%, maybe 17% Kottke scale right now, so I have gained a little….
After my chance meeting decided to check out the guitars at this music business downtown Hastings, and they had a couple of 12 strings, which I happen to play @ least once a week for a while, and yes, I made quite a few trips to this store with my bike… I could not part from the Alvarez, but did not have the money to buy it… Well about a year and a half later, some friends from college got together and bought me the guitar as a birthday present…. As Ringo Star would say, "With a little help from (me) my friends".
Starting around 1993, while living in Neligh, NE, and while playing guitar, one afternoon, on the front steps of my house, was another momentous musical turning point  ~~~ the father of one of my son's friends had stopped by the house to pick up his son, and we got to visiting, and he played guitar and sang, and next thing I knew, I started playing with a jam band (the anyone can join and play band) at one of the local pubs – The Dew Drop -  every Thursday nights, and I bought a pickup for my acoustic guitar, and a small Marshall amp.  These jam sessions led to the formation of my 1st "real" band, Cut-Across – 3 guitars, one bass, and a percussionist, and this is the time I bought my 1st electric guitar ~ Fender Stratocaster – old blue, which I still have .  Our children had an opportunity to come to many of our shows, and come up on stage and make music with the band.
From then on I have had the opportunity to have formed other assortment of (jam) bands like "Static", and "Porchrockers", and what a blast, and fun times making music, but I was not impacted as much musically and instrumentation wise  as when we formed the band "Mean Persuasion" (MP), as a "covers" band, we were in pursuit of perfection (-1), a lot different than the wild and crazy jam bands ~~~  with jam bands you learn to play many songs on the spot, and cover songs would have new verses, jajaa…  just because someone in the audience wanted to hear it, or one of the band members (or invited guess) wanted to play it ~
Playing with MP, took as a few months to build our 4 set gigs, and then adding new songs to our repertoire for more variability.  Dana Harris with lead guitar (and bass), his wife Kathryn Harris with lead vocals;  Allan Hansen on bass and b/u vocals;  Andrew Brasse with percussion and b/u vocals, and me with guitar and b/u vocals.  The last two years before we followed other roads, we sure had it together, and we could learn new songs very quickly, and wow, sounding very, very good…  Also, with MP, just like with a family, and since we were spending so much time together, many personalities, and moods, and music likes and dislikes led us to develop the MP 10 commandments, that we all had to commit to and to follow (to the best of our abilities – ha) to avoid issues with personalities and/or getting on each other's nerves - jajaaa
Three members from the MP crew decided to form another group, "Wave Motion" of purely instrumental music comprising a guitar, bass, and vibraphone.  The band name came from one of the 1st songs we learned, Wave Motion by Bill Molenhof.  We played our own arrangements from Pachelbel's Cannon (Johann Pachelbel), to Stairway to Heaven (Led Zeppelin) , and in-between, like Fire and Rain (James Taylor), or on a different tangent like Blue Bossa (Kenny Dorham).
The Just Another Rainy Day album, started with the song Rainy Days.  It all started with working on a song with my son Luis, as he was having trouble picking up some of the chords in the progression/song he wanted to learn, so he asked me for help.  The song was in a drop-D tuning and called My Sacrifice (by Creed).  We figured out the whole song, and I got hooked and kept pursuing more chords w/in this tuning.  The Universe at work again and just the enjoyment of learning this song with my son, pushed me into another musical universe… Just a few days after learning the song with Luis, I was working on a piece on this drop D tuning, and my wife Tammy told me that it reminded her of a rainy day, and it clicked as the mental state I was in at the time was a bit on the blue side, and overcast, with rain in the forecast, and sprinkled with storms here and there... After I finish the 1st song (Rainy Days), for some reason I could not stop, one thought, one feeling, one more event would evolve into a new chord progression, and decided to pursue it as a suite, and each song with its own story and emotions – from a deep sorrowful sound in "Caught in the Flood" about the suicide of a friend and coworker, to the divorce of good friends and the aftermath in the mournful sounds of the song "Like Mourning Doves".
The next thing I knew, after I finished working with the last song in the suite, "While we Fall Asleep", I ended up meeting Paul Hosford, a fellow musician, and of all things, the universe at work again, like billiards, bumping into each other… he had (and still has) his own recording studio ~ Painted Heart Music, LLC, Albion, Nebraska, and he invited me to record my songs, and we recorded all of the songs of the Just Another Rainy Day album in one afternoon with my 12 string Alvarez guitar, and later on we also recorded an assortment of my songs and arrangements with my classical guitar.
Music is a big part of my being, and making my own music or working on an arrangement is a very enjoyable thing, knowing that there are no boundaries to music… and if other folks enjoy it, well that is even better yet ~
Hope you enjoy the music, each composition with its own story….
Abrazos
Diego Ayala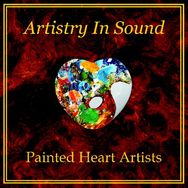 To mark Paul Hosford's 30th anniversary in the music business, Painted Heart has released an album with tracks from 15 jazz, classical, original and Christmas albums Hosford has produced through the years.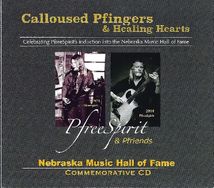 To celebrate his induction to The Nebraska Music Hall of Fame, Pablo FreeSpirit assembled tracks by an eclectic group of Nebraska guitarists, singers & songwriters who compose, produce and perform an assortment of tasteful compositions in a variety of styles.
Calloused Pfingers & Healing Hearts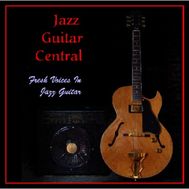 Jazz Guitar Central features a variety of styles and instrumentation by guitarists Dave Askren, Michael Coppola, Rick Hanna, Steve Herberman, Paul Hosford, Rich Hughes, Laurent Madelgi, E. Shawn Qaissaunee & Richard Boukas.
Please visit us on Facebook