Seasonal Music on Painted Heart
A six-song holiday EP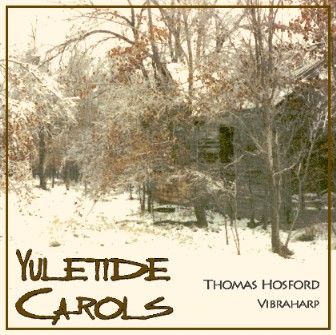 About Yuletide Carols
Shortly before he started the 8th grade, then-13-year-old Thomas Hosford told his
father that he wanted to play the vibraphone, an instrument similar to a xylophone
but with a more resonate, bell-like tone.  After months of searching, a suitable ins-
trument was finally found in Champaign, Illinois, and as soon as the school year ended Thomas and his family headed there to pick it up.

Once home Thomas began adding vibraphone parts to an original jazz CD, Generations, that his father, Paul, and his grandfather, Frank, were recording.  It took four years to complete Generations, and during that time Thomas blossomed into an accomplished vibraphonist.

Thomas began recording this six-song Christmas EP in May of 2016, just a month after Generations was released.  Though his father Paul offered to help him, Thomas insisted this be a solo effort, selecting, learning and performing these pieces on his own. Thomas was drawn to older, more traditional Christmas carols - some dating from the late Middle Ages - and they have proven to be a perfect match for his nuanced and heartfelt style of playing.

Thomas has worked very hard on these songs and is pleased to be able to share his music with others.  Thomas, who plans to add more songs as the years go by, hopes people enjoy listening to this initial collection as much as he has enjoyed making it.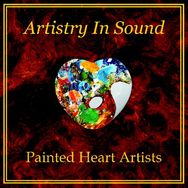 To mark Paul Hosford's 30th anniversary in the music business, Painted Heart has released an album with tracks from 15 jazz, classical, original and Christmas albums Hosford has produced through the years.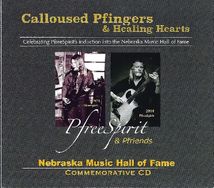 To celebrate his induction to The Nebraska Music Hall of Fame, Pablo FreeSpirit assembled tracks by an eclectic group of Nebraska guitarists, singers & songwriters who compose, produce and perform an assortment of tasteful compositions in a variety of styles.
Calloused Pfingers & Healing Hearts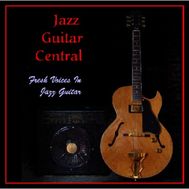 Jazz Guitar Central features a variety of styles and instrumentation by guitarists Dave Askren, Michael Coppola, Rick Hanna, Steve Herberman, Paul Hosford, Rich Hughes, Laurent Madelgi, E. Shawn Qaissaunee & Richard Boukas.
Please visit us on Facebook